Plumber in University, FL
Have you been putting off an important plumbing service in University, Florida, and are suffering from clogs or leaks as a result? There's no need to continue dealing with emergency plumbing problems. Instead, get the quality care you need with help from the dependable technicians at Sunshine Plumbers. Our professionals are ready to put their tools and training to work for your home or business. Whether you need an emergency commercial plumbing repair in University or want to schedule a routine inspection and drain cleaning service, our team is ready to help make it happen. If you've been searching Google for "University plumbers near me," then speak with our friendly staff today and discover how we can help you achieve lasting results.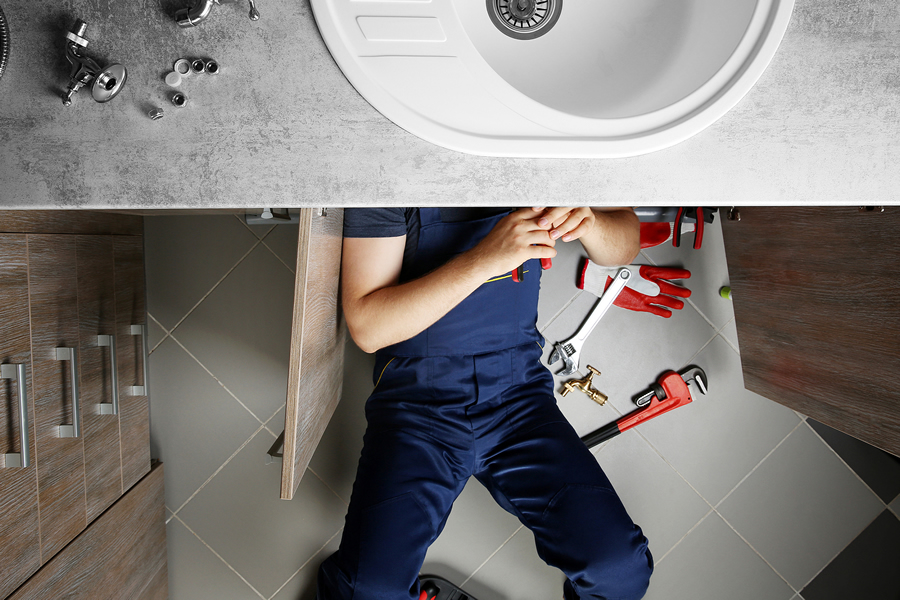 Which Plumbing Issues Require Help from a Trained Plumber in University, FL?
It isn't always easy to know whether your plumbing issue is a one-time fluke or is a sign of a larger problem. While occasional clogs or a single leak can be inevitable, recurring plumbing trouble could point to the need for a more serious solution. Residential plumbing and commercial plumbing experts can utilize advanced technologies to determine the cause of your plumbing issue. If it is discovered that you have major leaks, root infiltration, corroding pipes, or other complications, then our University plumbers can provide the services you need to get your pipes in great condition again.
Benefits of Routine Plumbing Maintenance Services
Plumbing repairs and replacements are often needed more often when the system has been neglected for a number of years. If you want to truly extend the lifespan of your pipes, fixtures, and appliances, then it's important to take preventative measures to avoid expensive and time-consuming hassles down the road. Routine inspections, leak detection services, and drain cleanings, for example, can improve the condition of your system and help to prevent premature replacement of your investments. If you need a maintenance plumbing service in University, Florida, call Sunshine Plumbers today.
How University Plumbers Can Help You Save More Time and Money Long Term
Emergency plumbing issues can largely be avoided by making maintenance a top priority. However, the occasional unexpected problems may still occur from time to time. Ignoring clear warning signs like low water pressure, sewage smells, recurring clogs, and rising utility bills can lead to even more costs in the future. If untreated, emergency plumbing problems can cause water damage, exposure to illness-causing bacteria, and the development of toxic mold. All of these put your property and loved ones at risk. When you hire professional plumbers to take care of your plumbing troubles, you can avoid these expenses and put your money toward other investments.
Do You Need a Professional Plumbing Service or Plumbing Repair in University, FL?
If you're tired of looking online for reputable "plumbers near me," then you have found the right solution for your plumbing troubles. The professionals at Sunshine Plumbers are here to help you restore the integrity and efficiency of your pipes and fixtures. Contact our office for more details about our residential plumbing and commercial plumbing services or to schedule a time for your next clog removal, drain cleaning, fixture installation, leak detection service, or plumbing repair in University, Florida, or a nearby city.
Drain Cleaning | Clogged Drain Line Repair | Pipe Repair | Sewer Repair | Trenchless Sewer Line Replacement