Plumbing Services
The plumbing system is an integral part of your home. When it breaks, it can create serious problems. You should hire an experienced professional to care for your plumbing repair needs because they are experts in this field and have the skillset to quickly and efficiently fix the problem. At Sunshine Plumbers of Tampa, we offer residential plumbing services that include repairs to your home's plumbing system. From drain cleaning and clog removal to emergency sewer line repair, we can do it all.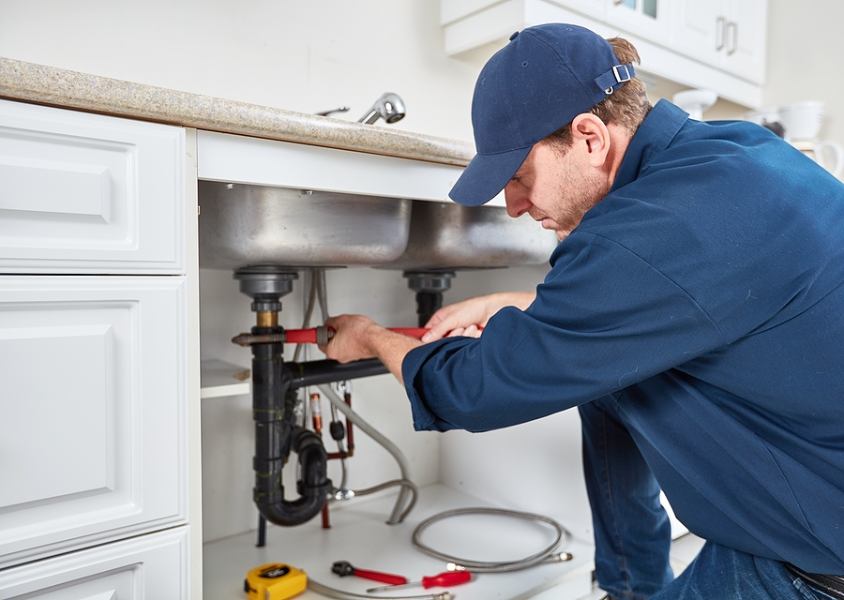 Leak Detection and Pipe Repair Plumbing Service
Pipe leaks are common in residential plumbing, but they can often go unnoticed because they are usually small and release slowly. When a pipe breaks or a leak occurs, it can lead to flooding, mold, and even structural damage. Unfortunately, many pipes are buried underground, and the only way to find out if they have any problems is by performing a leak detection service. If you want to save time and money in the long run, investing in preventative care is advisable. This means that regular checks on all of your plumbing fixtures will help identify potential problems before they become big enough for your home's structure and insulation to suffer any damage. If a problem is discovered, our plumbing repair specialists can safely fix the issue and restore the safety and dependability of your pipes.
Kitchen and Bathroom Plumbing Fixture Repair and Replacement
A plumbing fixture is any device that carries water to the user, such as a sink, toilet, or bathtub. Fixtures are made up of several components, including valves, pipes, and tubes. It's a common misconception that hiring a professional plumbing service can be expensive. In reality, it is the most cost-effective option. The average DIYer could spend as much as $3,000 on plumbing installation by himself and will need to purchase all of the tools and pay for materials he might not even use. Hiring a professional plumber is by far the best way to get your new installation, plumbing repair, or fixture replacement done on time and on budget. By doing so, you are providing your home with a new, efficient, and up-to-date plumbing system that will last for many years to come.
Emergency Residential Plumbing Repair Available for Local Clients
If your toilet is running or overflowing, or your sink is backing up, don't hesitate to call the professionals. When the plumbing in your home breaks, we're there to get it back up and running. We offer emergency services for nearby Tampa, Florida, area customers.
Are You Looking for Professional Residential Plumbing Repair Services in Tampa, FL?
Do you need help with a broken pipe, clogged drain line, or outdated plumbing fixture? Then call the team at Sunshine Plumbers of Tampa, Florida, today. We offer a wide selection of premium services, including leak detection, plumbing repair, fixture replacement, new installations, and more. Please speak with our professionals for more details or schedule a time for your next commercial or residential plumbing service.