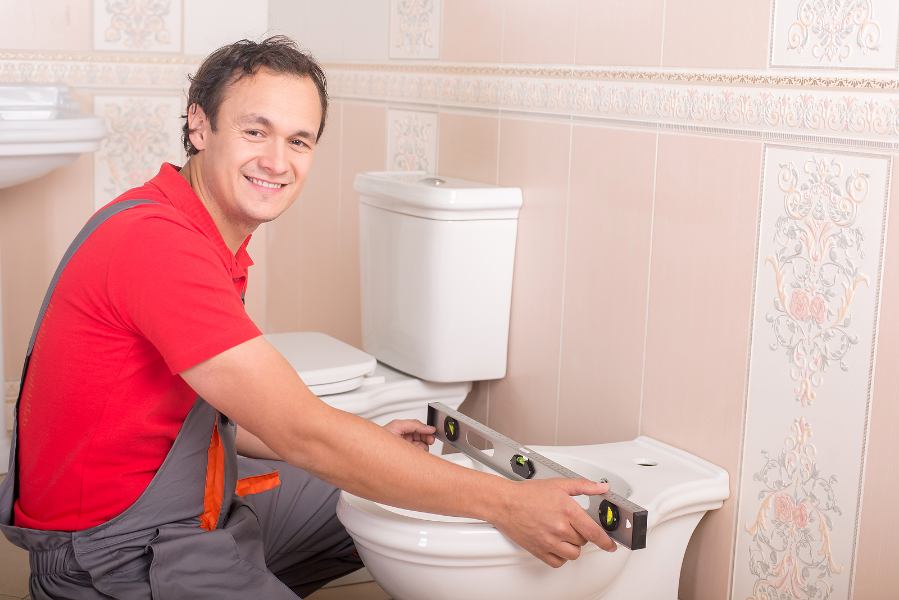 Plumbers in Greater Northdale, FL
Whether you have clogged drains, a slab leak, a faulty water heater, or a plumbing emergency, the experienced plumbers at Sunshine Plumbers have the solutions you need to get your plumbing system back to normal. Plumbing problems come in all shapes and sizes, from leaking pipes and leaking gas to broken sewer lines and burst water pipes. These problems need to be fixed by knowledgeable and experienced plumbers in Greater Northdale, FL, to avoid water damage, health risks, high water bills, and additional plumbing costs. When you need dependable plumbing service in Greater Northdale, get in touch with Sunshine Plumbers.
Plumbing Services in Greater Northdale, FL, and Surrounding Areas
When you're trying to hire Greater Northdale plumbers, it can be easy to get overwhelmed by the sheer amount of plumbers to choose from. It might take some time and a bit of effort to find a knowledgeable and experienced plumber in Greater Northdale. At Sunshine Plumbers, we've set ourselves apart by providing top-notch plumbing services to homeowners and businesses in Greater Northdale, FL. We have seen and fixed a wide range of plumbing problems throughout Greater Northdale, so there's no plumbing job that is too small or too big for us. You can call us when you need plumbing installations, plumbing repair, and emergency plumbing. We have the knowledge, experience, and state-of-the-art equipment to diagnose and repair any commercial and residential plumbing problem. Whether you're dealing with a clogged toilet, broken faucets, a dripping plumbing pipe, or a backed-up sewer line, Sunshine Plumbers has got you covered.
Plumbing Repair in Greater Northdale, FL
Are you looking for reliable plumbing repair in Greater Northdale? When you call Sunshine Plumbers to tackle your plumbing problems, you can feel confident you've hired a dependable plumbing service in Greater Northdale with a long track record of success. Whether you have frozen water lines, a clogged sewer line, a running toilet, or a damaged sump pump, our experienced plumbers in Greater Northdale have the solution you need.
Why Choose Sunshine Plumbers For All Of Your Plumbing Needs
We have been providing a wide range of plumbing services to all of our customers for many years and all of our plumbers in Greater Northdale are knowledgeable and experienced. We only hire talented plumbers to ensure we provide top-notch residential plumbing and commercial plumbing services. Moreover, our plumbers are background-checked to give our customers peace of mind, knowing that they're working with reliable plumbers. All of our plumbing services are charged reasonably. If you live in Greater Northdale and have been looking for "plumbers near me," look no further than Sunshine Plumbers.
Call Sunshine Plumbers When You Need an Emergency Plumber in Greater Northdale, FL
Plumbing emergencies can pop up at unexpected times, whether that's an overflowing toilet, a gas leak, a burst pipe, or no water from taps. Sometimes, plumbing problems just cannot wait. When you have a plumbing emergency in your Greater Northdale home or commercial property, call Sunshine Plumbers to provide you with a lasting solution.
The Experienced Plumbers You Can Trust for Quality Plumbing Services in Northdale, FL
If you're dealing with any plumbing problem at your Greater Northdale home or business premises and you need dependable help now, do not hesitate to contact Sunshine Plumbers. We are proud to offer drain cleaning, clogged drain line repair, sewer repair, trenchless sewer line replacement, pipe repair, leak detection, water leak repair, water heater repair, tankless water heater installation and all other plumbing services in Greater Northdale area. Call us today.