Plumbers in Brandon, FL
If you need experienced plumbers in Brandon, FL, to perform plumbing repair, plumbing installations, or emergency plumbing in your Brandon home or business, choose Sunshine Plumbers for reliable workmanship at an affordable price. Whether you need a custom plumbing installation, plumbing repair in Brandon, or routine maintenance, our Brandon plumbers will walk you through your options and provide you with the ideal solution for your plumbing problem. When you hire Sunshine Plumbers for any kind of plumbing service in Brandon, you can feel confident you're working with dependable plumbers in Brandon with a long track record of success.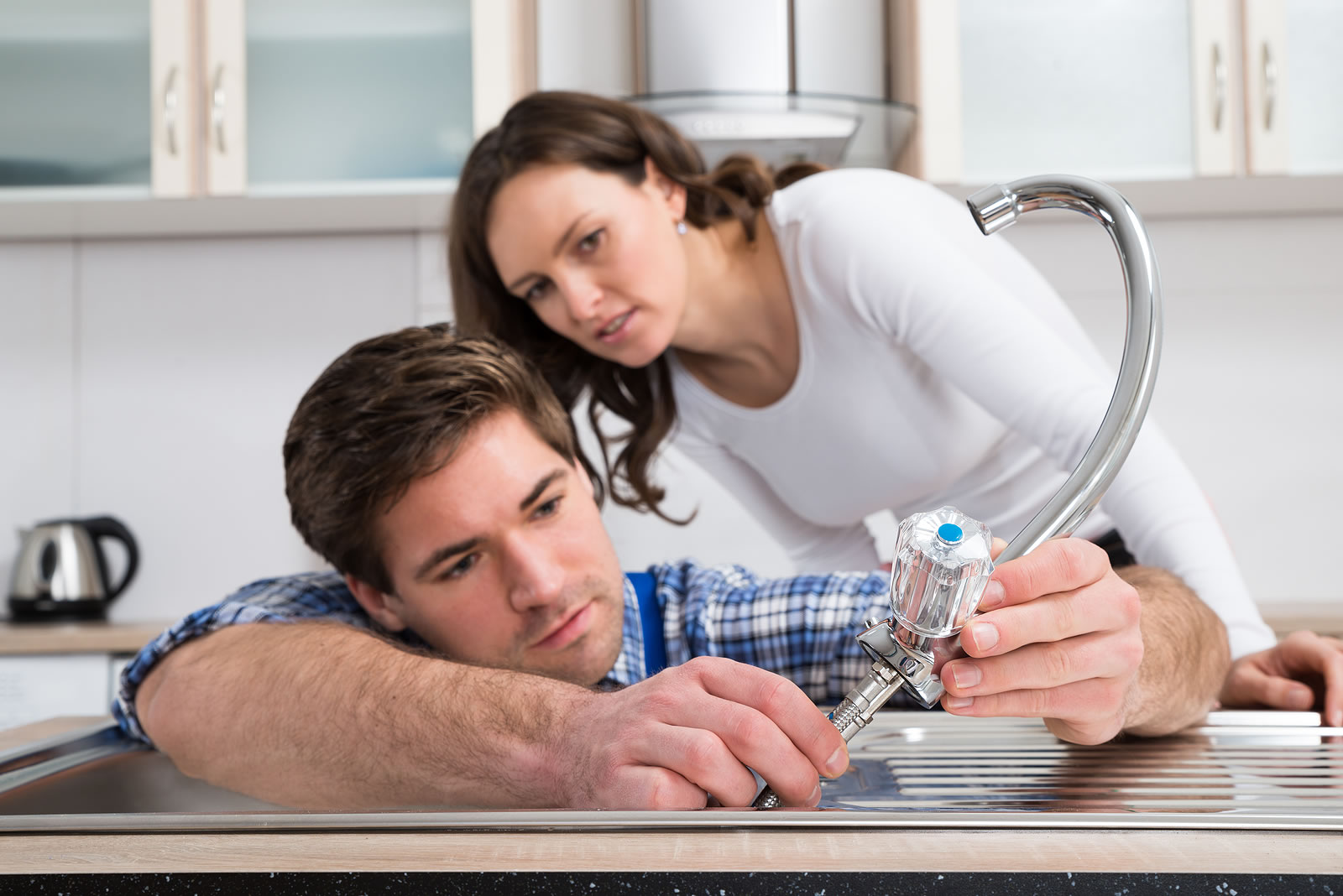 Call Sunshine Plumbers When You Need Plumbing Repair in Brandon
Plumbing problems are an inevitable part of property ownership. No matter how well you maintain your plumbing system, plumbing problems like slow drains, leaky faucets, damaged sewer lines, and water heater troubles can occur. These problems can cause inconveniences, increase your water bills, and cause property damage. Therefore, plumbing problems need to be addressed in a timely manner to avoid property damage. If you're dealing with any plumbing problem at your Brandon home or business premises and you need dependable help, do not hesitate to contact Sunshine Plumbers. We provide fast and reliable plumbing service in Brandon at competitive prices. You can count on us for water leak repairs, faucet repairs, garbage disposal maintenance, slab leak discovery & repair, piping services, sewer line repairs, sump pump repairs, and more. If you're in need of "plumbers near me," get in touch with Sunshine Plumbers.
Emergency Plumbing in Brandon, FL
Plumbing emergencies don't always happen when it's convenient. Without warning, a water line can burst in the middle of the night and fill up your home with water, and your water heater may stop working when you least expect it. When a plumbing emergency strikes, it's important to take immediate action to avoid causing irreparable damage to your home. At Sunshine Plumbers, we have emergency plumbers on call to serve Brandon homeowners and businesses. When you call us, our knowledgeable and experienced emergency plumbers will be dispatched to your property as soon as possible. Moreover, we understand that short-term plumbing solutions aren't sustainable, so we strive to deliver long-lasting results for all of your plumbing problems.
Signs You Need To Call A Plumber In Brandon
Your faucet is leaking
You are experiencing low water pressure
You are running out of hot water
Your sink is slow to drain
Your plumbing pipes have burst
Your toilet won't stop running
You are installing new appliances
You have backed up pipes and fixtures
Wet or dry spots on your ceiling
Consistently clogged toilet
Foul smells coming from the drains
No matter what plumbing issues you might be experiencing, our Brandon plumbers at Sunshine Plumbers are here to provide fast and effective plumbing service. We offer personalized residential plumbing and commercial plumbing solutions for our clients.
Sunshine Plumbers Has All of Your Plumbing Needs Covered
If you're in need of a plumber in Brandon that will get the job done right and affordably, then look no further than right here at Sunshine Plumbers. We are proud to offer drain cleaning, clogged drain line repair, sewer repair, trenchless sewer line replacement, pipe repair, leak detection, water leak repair, water heater repair, tankless water heater installation and all other plumbing services in Brandon, FL and all surrounding areas.