Sewer Repair in St. Petersburg, FL
Many people don't think about their home's sewer system until there's a problem. Whether you've had a similar experience or want to remain proactive about the condition of your pipes, it's important to hire experienced professionals. The team at Sunshine Plumbers offers a great selection of premium commercial and residential services for local clients, including sewer line cleaning, sewer line installation, and trenchless sewer line replacement in St. Petersburg, Florida, and surrounding metro area neighborhoods. So if you've been searching for "Saint Petersburg sewer repair near me," then call our friendly plumbers to get started.
How a Sewer Line Cleaning Service Can Save Your Plumbing System
Sewer line cleaning is a process that removes all the buildup and blockages from your sewer line. This preventative maintenance measure can save you a lot of money and headache in the long run by keeping your plumbing system free and clear of any clogs or damage. A sewer line cleaning service will use high-powered equipment to flush out your sewer line, leaving it clean and fresh. This will help increase the efficiency of your plumbing system and keep it running smoothly for years to come. In addition, a sewer line cleaning service can also identify any potential problems with your sewer line before they cause major damage. By investing in this crucial service, you can save yourself a lot of time, money, and stress in the future.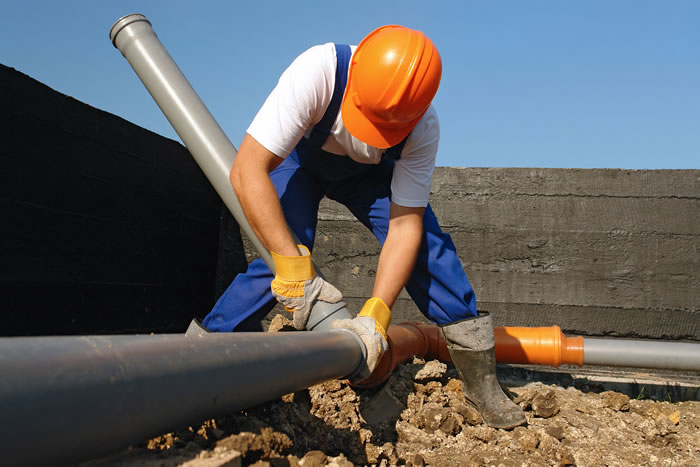 Conventional Repair vs. Trenchless Sewer Line Replacement in St. Petersburg
Trenchless sewer line replacement in St. Petersburg is less disruptive and can be completed much faster than traditional methods. In some cases, trenchless repairs can be done in as little as one day. They are also more cost-effective than traditional techniques because trenchless repairs don't require digging. That means there's no need to repair or replace landscaping, driveways, or sidewalks. For these reasons, trenchless sewer repair in St. Petersburg is the best option for those who want to avoid the hassle and expense of traditional sewer line repair.
We Also Offer New Sewer Line Installation in St. Petersburg
Are you constructing a new property or renovating an older property with a neglected plumbing system? When it comes to your sewer line, you can't afford to take any chances. A faulty sewer line can lead to problems, including backups, overflows, and even flooding. That's why it's important to hire professionals for your new sewer line installation in St. Petersburg, FL. Our team of experienced plumbers will ensure that your new sewer line is installed properly and meets all local codes and regulations.
Do You Need a Saint Petersburg Sewer Repair or Sewer Line Cleaning Service?
Are you still searching the internet for "Saint Petersburg sewer repair near me"? Call Sunshine Plumbers today. Our professional plumbers are here to help, from basic repairs to full system replacement. If you're experiencing any kind of sewer problem, contact our office and find out more or schedule an appointment for your next sewer line cleaning, new sewer line installation service, or sewer repair in St. Petersburg, Florida, or another nearby community.