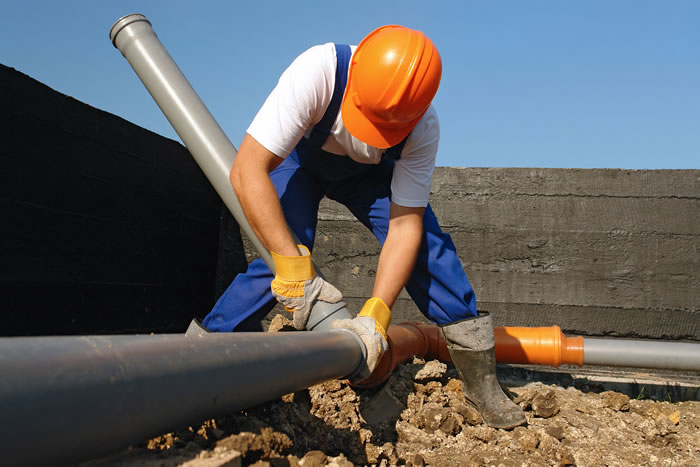 Sewer Repair in Seffner, FL
Are you concerned that it's time to invest in a sewer repair in Seffner, Florida? If so, then it's important to take action quickly. Doing so will limit water damage and protect your loved ones against exposure to harmful bacteria. The specialists at Sunshine Plumbers are always ready to help local property owners improve the safety and efficiency of their pipes. Our experienced plumbers provide residential and commercial sewer line repair, sewer line replacement, and new sewer line installation in Seffner, FL, and nearby locations. Talk with our technicians to find out what our crew can do for you.
Common Signs of Sewer Line Problems
Sewer line problems can cause a major headache for any homeowner. Unfortunately, these problems can be difficult to detect, as they often occur underground. However, there are a few common signs that can indicate that there is an issue with your sewer line. For example, if you frequently have overflowing toilets or drains, it could be a sign that your sewer line is blocked. Additionally, if you notice water pooling in your yard or an unpleasant smell from your drains, it could indicate sewer line trouble. If you suspect that you have a compromised sewer line, it is important to contact a professional plumber as soon as possible. They can assess the situation and determine the best course of action. In many cases, sewer line repair or replacement may be necessary. However, catching the problem early can minimize the damage and save yourself a lot of time and money.
Can Professional Sewer Line Cleaning Help?
Sewer line cleaning can help prevent blockages and backups from happening. Over time, sewer lines can become clogged with grease, hair, soap scum, and other debris. These clogs can cause water to back up into your home or business through the drains. Sewer line cleaning removes these clogs so water can flow freely through the sewer lines. Routine cleaning services can keep your sewer lines functioning properly long term, making it an excellent investment for property owners.
When Is it Necessary to Invest in a Sewer Repair in Seffner, FL
A sewer repair is typically necessary when the sewer line becomes damaged or severely blocked. Common causes of sewer line damage include tree roots, broken pipes, and hardened build-up of grease, soap, and other debris. A professional camera inspection can help determine what is causing your recurring clogs. If leaks, root growth, or pipe damage are discovered, our team of plumbers can offer trenchless repair solutions that can get the job done effectively with minimal disruptions.
Benefits of a Trenchless Sewer Line Replacement in Seffner, Florida
A trenchless sewer line replacement in Seffner can replace an existing sewer line without digging a trench. This method can be used when the existing sewer line is broken, blocked, or otherwise in need of repair. It is less disruptive than traditional sewer line replacement methods because you won't need to damage your landscaping. Trenchless techniques are also often less expensive than traditional replacement methods because there is no need to excavate a trench or tear out flooring, which can be costly to restore. If you need a new sewer line installation in Seffner, a trenchless replacement may be the best option. Discuss your needs with our friendly staff, and we will work together to create a customized solution that will meet your needs.
Do You Need a New Sewer Line Installation or Sewer Repair in Seffner, FL?
Are you ready to take care of your dysfunctional sewer line? Whether you want to schedule a routine cleaning service or need an urgent pipe repair, our reliable local plumbers are ready to lend a hand. Call Sunshine Plumbers today. Our friendly staff can answer any questions you might have and can also schedule a convenient time for your next pipe inspection, drain cleaning service, sewer line repair, or trenchless sewer line replacement in Seffner, Florida, or a surrounding community.