Affordable Sewer Repair in Apollo Beach, FL
The sewer line installation is too often taken for granted when it is possibly the most important piece of plumbing in the system, responsible for connecting the household drains to the sewer main under the public road. It is also ignored because too many property owners mistakenly believe the sewer line is the municipality's or city's responsibility. In reality, the property owner is responsible for maintaining and repairing the sewer line. Fortunately, you don't have to get your hands dirty. You can call the professional plumbers at Sunshine Plumbers when you need sewer line cleaning, sewer repair, or even a trenchless sewer line replacement in Apollo Beach.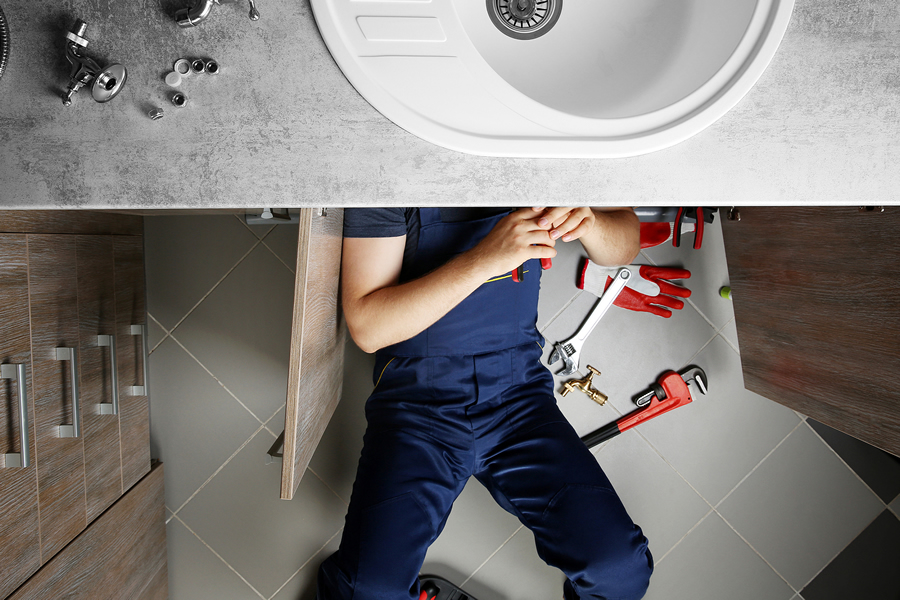 Keep the Sewer Line Flowing
The sewer line is an essential part of your property's plumbing system, readily ejecting waste and wastewater out into the sewer system managed by the local government. But this piece of plumbing is buried underground and around 4 inches in diameter, meaning it is a potential bottleneck that can cause a huge headache if clogged, misaligned, damaged, or otherwise not functioning properly.
Keep your sewer line flowing seamlessly by leaving the installation or repiping to trained professionals. Further, avoid damage by planting trees a safe distance away from the sewer line and prevent blockages by installing drain filters, garbage disposals, and grease traps. Remember to do your part too; regularly clean these devices and be mindful of what you allow in the drains. Finally, remember to schedule periodic sewer line cleaning.
At Sunshine Plumbers, we employ hydro jetting for our sewer line cleaning services to safely and thoroughly clear the pipes of gunk and muck. Call Sunshine Plumbers to learn more about our sewer line cleaning in Apollo Beach and schedule a convenient appointment.
When to Schedule Sewer Repair
Sewer lines are vulnerable to a host of damages and complications such as clogging, root invasions, corrosion, settling, bellied pipes, and more. To make matters worse, since the sewer line is buried underground, it can be difficult to know when to schedule sewer repair in Apollo Beach. Fortunately, there are signs to look out for.
If you notice wastewater backups in multiple sinks, tubs, and toilets, or if you get a persistent whiff of sewage out in the yard, then it is time to investigate. Other warning signs include patches of overly green grass, stinky and soggy soil, rodent infestations, and sinkholes in the yard.
Call Sunshine Plumbers if you notice these tell-tale signs of a damaged sewer line. We can arrange a quick inspection or pipe repair in Apollo Beach today.
Time to Replace the Sewer Line?
Sadly, a simple pipe repair is not always going to cut it – especially if your sewer line is several decades old. Rust and corrosion, or widespread damage, will generally require repiping or a sewer line replacement.
You don't have to worry about ditches running across your lawn though. At Sunshine Plumbers, we employ trenchless sewer line replacement methods such as pipe lining and pipe bursting. These minimally invasive techniques only require one or two access points and can save your yard from getting torn apart.
Pipe lining is reserved for minor damages and involves coating the inside of the damaged pipe with solid epoxy or resin. Once cured, the material acts as a sturdy layer within the old pipe.
Pipe bursting, on the other hand, is the preferred choice for extensive, severe damage. In this approach, we use a powerful machine to pull a new pipe through the old one, bursting the damaged pipe and replacing it with the new pipe in the process.
Emergency Service Available
A sewage leak, or even a backup, is enough to make your stomach turn. You don't have to put up with that for long. Call Sunshine Plumbers at any time of the day to request emergency sewer repair or sewer line cleaning in Apollo Beach. We are ready when you are.