Water Leak Detection in St. Petersburg, FL
Pipes are made to be long lasting and durable, but they're not invulnerable to damage. The lifetime expectancy of these pipes have an incredible number of 40 to 70 years. Although those numbers sound amazing, that is only if there aren't any problems along the way. Sometimes a pipe can suffer from a leak, slab leak, or an appliance leak. As it feels this problem won't occur for you, there will be a need for a reliable company to back you up if a problem were to happen. At Sunshine Plumbers, we have licensed plumbers ready to offer services such as leak detection and water leak repair. If you are a victim to this problem, get a hold of our representatives to schedule a leak detection in St. Petersburg.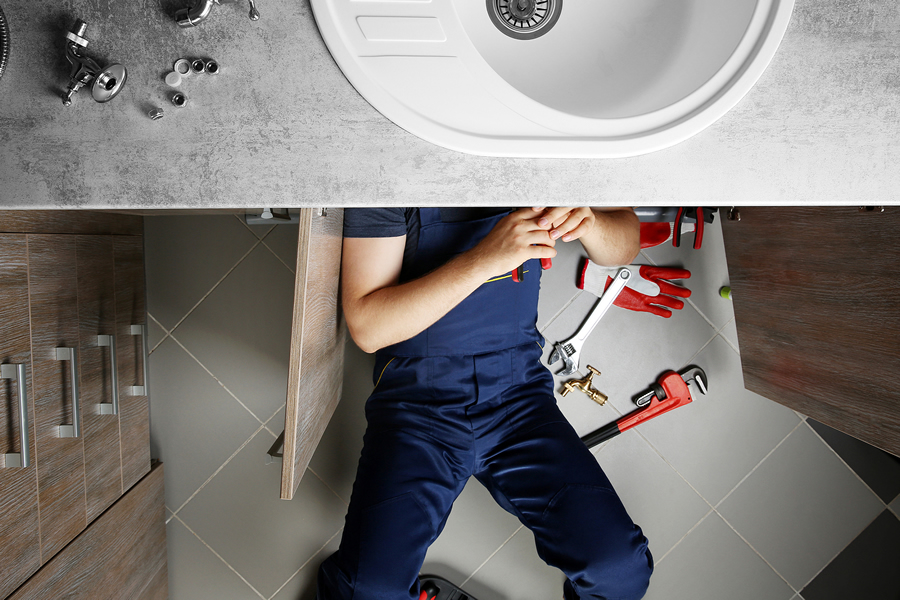 Water Leak Repair Service
Your pipes play one of the biggest roles for your home and it is the transportation of water itself. If you think about it, you use this water more than you think. You use it when you wash your hands, wash the dishes, use the washing machine, use the dishwasher, use the shower, and more! What ruins everything is a water leak. There are a few ways to tell if there is a leak in your home. One is if you happen to hear the sound of water running when there aren't any taps open. Secondly, you smell bad odors coming from your walls or floors. Thirdly, your water bill comes in and it is very high for no reason whatsoever. And lastly, certain parts of your floor start to become discolored and dark. These leaks can vary from a kitchen sink leak and toilet leak, all the way to a basement leak. Wherever the pipe is in your home, there can be a possibility of a leak happening.
If you find yourself in this situation, the end goal will be a water leak repair. Before that, a leak detection crew will check up on the situation to determine what needs to be done. If you're experiencing this problem, call the experts to plan a water leak repair in St. Petersburg.
What is a Slab Leak?
A homeowner can sometimes find themselves in a situation where the foundation of their home has a leak. Most homeowners do not even notice the problem at all until it is too late. There are a couple reasons why this can happen.
A faulty installation can be a big reason as these pipes are known to be sturdy.
Poor construction of the pipe can play a role as well. If the pipe is not built correctly, it will fail.
Water lines weakening. As high pressure water travels through these pipes, the friction can slowly wear the pipe down. That is why it is recommended to use the tap water gently.
Chemical reactions. If chemicals find their way into the water plant sending the water to your pipes, then that can cause a dilemma. Depending on the chemical, this can dissolve the pipe which will cause a major leak.
In Need of Reliable Plumbers?
Are you dealing with major leaks? Then you won't have to worry as we at Sunshine Plumbers have dedicated professionals ready to solve your problem as quickly as possible. Contact our representatives to send a plumber for a leak detection in Saint Petersburg.