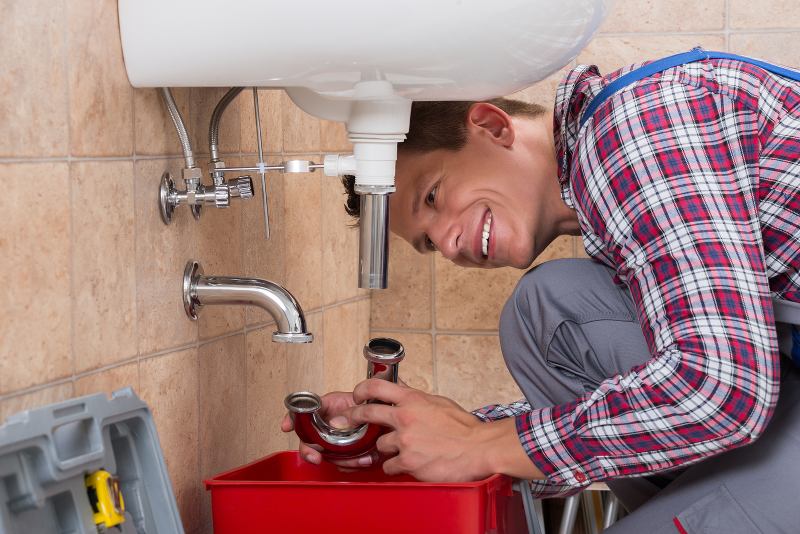 Pipe Repair in Riverview, FL
Unfortunately, the pipes in your Riverview, FL home, office or commercial property can fail at some point. They can break, rust, develop leaks, become clogged, and degrade over time, leading to the need for repair or replacement. Failing pipes can cause a host of problems, including slow drains, sewage backflow, leaks, contamination of water, and flooding. If the pipes in your Riverview, FL home or commercial property are failing, you need fast and dependable pipe repair in Riverview, FL to avoid complete pipe replacement and minimize further damage. That's where Sunshine Plumbers comes in. Since opening our doors, our plumbers have remained committed to offering reliable pipe repair services in Riverview and the surrounding areas.
Clogged Drain Repair in Riverview, FL
To ensure we provide dependable Riverview pipe repair and pipe installation, we've put together a team of knowledgeable and experienced plumbers, and every member of our team is equipped with top-of-the-line tools and technology. Our plumbers can handle a wide range of pipe problems, including:
Leaky pipes
Frozen pipes
Clogged pipes
Tree root intrusion
Pipe corrosion
Broken pipes
Bellied pipes
Weak pipe joints
Slow drains and many more
Trenchless Pipe Repair in Riverview, FL
When it comes to Riverview pipe repair, property owners in Riverview, FL have to face the difficult decision of having their pipes repaired or replaced by digging up large portions of foundation, flooring, and walls. Luckily, trenchless pipe repair methods enable plumbers to repair damaged pipes without destructively digging and removing large portions of your yard or walls. At Sunshine Plumbers, we use trenchless pipe repair methods, including pipe bursting and pipe lining to repair damaged pipes without damaging your yard, foundation, or walls. Trenchless pipe repair methods are not only cost-effective, but also require less time. Besides, trenchless methods are an environmentally friendly alternative to traditional pipe repair methods. If you're in need of pipe lining or burst plumbing pipe replacement in Riverview, let our plumbers at Sunshine Plumbers help you out.
Warning Signs You Should Call a Plumber For Pipe Repair In Riverview, FL
Low water pressure—this may point to a leak something within your pipes or a clog
Unexplained increase in water bill
Discolored water coming out of your pipes
Strange noises coming from your pipes
Puddles in your yard when there's no precipitation
You've noticed signs of leaking water
Cracks on pipes
Consistently clogging pipes
Unpleasant odors around your home
If you notice any of these signs, do not wait until you're caught in a plumbing emergency to call a plumber. Call Sunshine Plumbers today to schedule a pipe repair service in your home or office.
Call Sunshine Plumber for Pipe Repair and All of Your Plumbing Needs
If you're located in Riverview, FL, and searching for "pipe repair near me," look no further than Sunshine Plumbers. Our plumbers have what it takes to repair your pipes and restore your plumbing system to its good working order. You can rely on our experienced plumbers for pipe installation, repiping, and burst plumbing pipe replacement in Riverview.