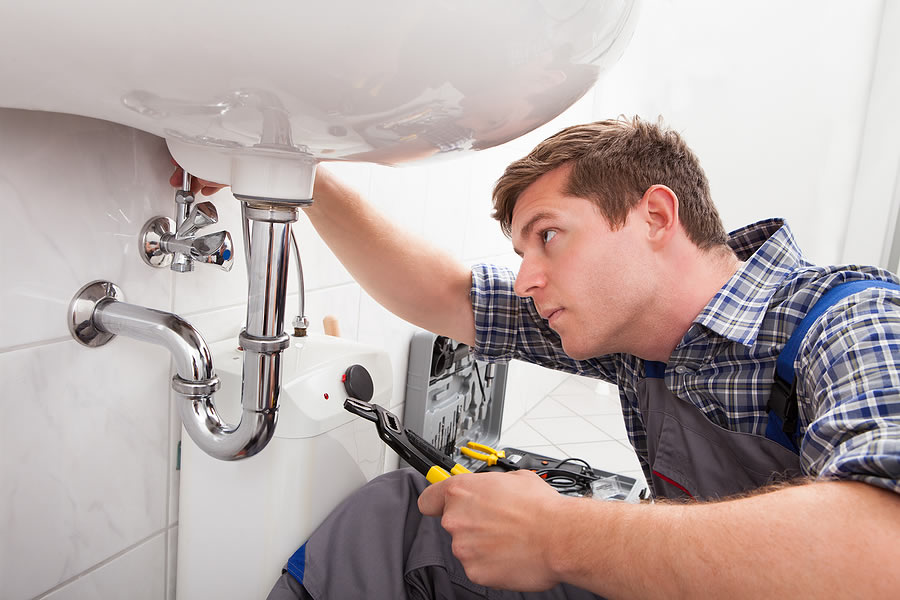 Drain Cleaning in Gandy, FL
Your drains work overtime to make sure waste and wastewater is safely removed from the premises. Could you imagine having to do that work manually? That's unlikely, but if you aren't careful, you could end up having to deal with sewage! Fortunately, routine drain cleaning can save you from such a rancid scenario. Gandy residents can call Sunshine Plumbers to schedule their annual drain cleaning in Gandy. Sunshine Plumbers also offers clogged drain line repair and drain line replacement services. Call Sunshine Plumbers now to speak with a live representative. We are happy to answer any questions or concerns.
Drain Clearing Versus Drain Cleaning
You have probably installed drain filters and garbage disposals. You might even rinse your drains with hot water after use, and flush with baking soda and vinegar once every couple of months. Still, these do not eliminate the risk of clogged drains.
What do you do when the sinks are slow to drain? Many homeowners rely on the drain snake or even chemical drain cleaners. Truth is these methods are only so effective on shallow blockages. Plus, they can damage the plumbing. You don't want to push the problem further down the line.
Clogged Drain Repair in Gandy, FL
Instead, opt for safe and thorough drain cleaning. At Sunshine Plumbers, we employ hydro-jetting drain cleaning. You can think of hydro jetting as pressure washing the interior of drains. The pressure is powerful enough to break through even tree roots and concrete!
As you can imagine, hydro-jetting drain cleaning is nothing to take lightly. Our hydro jetting begins with a video inspection to ensure drains are sturdy. Damaged pipes will be recommended for clogged drain repair in Gandy before we can complete the Gandy drain cleaning.
Repair Damaged Drains ASAP
Clogged drains can be much more than some slow drainage. Severe blockages can cause sewage backups and even damage the plumbing pipes. The last thing you want is black water leaking within your building's structure. That water damage can be devastating and a pain in the butt to deal with. If you suspect your drains are damaged, then call Sunshine Plumbers to have a qualified plumber take a look. We use sophisticated technology to inspect drains quickly and accurately.
Time To Replace the Drain Line?
Your drain line installation was built to last, and some can last up to 100 years. Of course, this depends on how well you take care of it. Environmental factors also play a role. Plumbing inspections should become routine especially once your building reaches 30 years of age. Accidental damage such as that from tree roots and fluctuating temperatures can bring pipes into disrepair quickly. If it is time for a drain line replacement, then call Sunshine Plumbers.
Serving All Areas of Gandy
If you live in Gandy, FL and have been searching the web for "drain cleaning near me," then you are at the right place. Sunshine Plumbers is proud to serve all areas of Gandy with drain cleaning as well as clogged drain line repair. Call Sunshine Plumbers now to consult with a representative.