Drain Cleaning in Bloomingdale, FL
Is your drain line blocked? Then you can stop struggling with recurring clogs and wastewater backups today. Get the help you need from the dependable professionals at Sunshine Plumbers. Our team of technicians is always ready to help local clients improve their plumbing systems. We offer a wide selection of residential and commercial services, including new drain line installation, clogged drain line repair, drain line replacement, hydro-jetting, and drain cleaning in Bloomingdale, Florida. If you've been looking online for quality "Bloomingdale drain cleaning near me," then discuss your plumbing troubles with our friendly staff right away.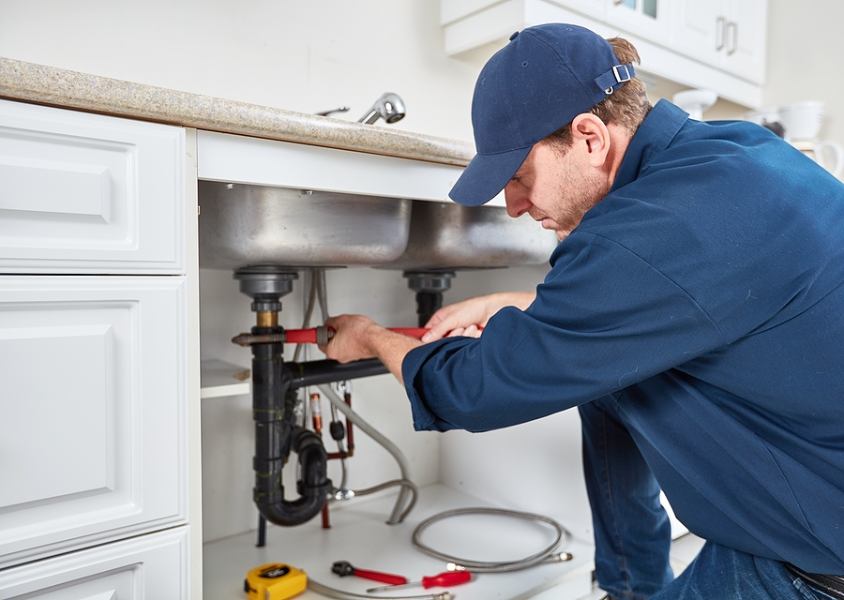 Reliable Hydro-Jetting and Drain Cleaning in Bloomingdale, Florida
After several years of use, your pipes see a lot of greases, food, soap residue, hair, and other items pass through them. It's understandable that eventually, these materials will begin to accumulate and block the water flowing through your drain line. While this is an inevitable situation for all homeowners, there is a way to prevent it from getting to this point. Routine drain cleaning and hydro jetting services can give your pipes a fresh start. By scheduling drain cleaning appointments in tandem with your normal plumbing maintenance routine, it can help you avoid, unfortunately, plumbing issues like wastewater backups and overflowing toilets.
Local Clogged Drain Repair in Bloomingdale
While a lot of recurring clog issues can be fixed with drain cleaning services, there are times when the source of the problem runs a little deeper. If the ultimate cause of your blocked drain line is pipe damage or out-of-control roots, then a drain cleaning will only temporarily relieve your plumbing problems. For best results, a clogged drain repair in Bloomingdale might be required. Minor issues can usually be solved with non-invasive pipelining services. Our qualified plumbers can conduct a thorough inspection to help determine the severity of the damage.
Professional Drain Line Replacement Services
If you have very old pipes that have been corroding and collapsing beneath the ground, then a repair service simply won't do the trick. Likewise, if you need a new drain line for a property renovation or a newly constructed property, then you'll need experienced plumbers who can do the job right. Thankfully, when you hire the professionals at Sunshine Plumbers, you can rest assured that your drain line replacement service will be performed accurately, quickly and affordably. We will work one-on-one to ensure that you are satisfied with your replacement or drain line installation services from start to finish.
Do You Need a Bloomingdale Drain Cleaning or Clogged Drain Line Repair Service?
Are you still searching Google for "Bloomingdale drain cleaning near me"? If so, then you have already found the perfect solution to your blocked pipes. Contact Sunshine Plumbers today and discover what our experienced professionals can do for your local home or business. We can also book a time for your next hydro-jetting and drain cleaning service, new drain line installation, drain line replacement, or clogged drain repair in Bloomingdale, FL, or a surrounding community.