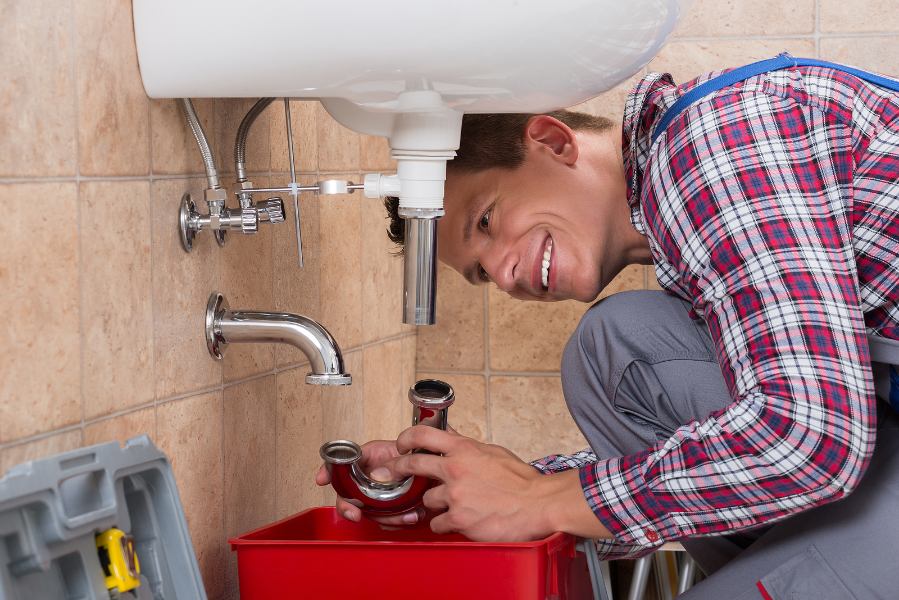 Affordable Pipe Repair in Plant City, FL
Think about how long it has been since a professional plumber came to your house to check if everything is alright with your plumbing system. If it has been a couple of years, then we are afraid that your plumbing system might be on the verge of failing. We know that many homeowners underappreciate the plumbing system and don't see its maintenance as a priority. However, proper maintenance is the key to avoiding having problems with your plumbing system. Through regular maintenance, you will know what is wrong with your plumbing system and get a simple pipe repair or learn that it's in a good condition. Either way, it is better than having to get a pipe installation. If you are living in Plant City and need a professional to perform an inspection, the experts of Sunshine Plumbers are ready to help you.
In this article, we will go over some of the reasons why you may need a pipe repair and signs that show you need a Plant City pipe repair.
Emergency Pipe Replacement in Plant City, FL
Worried About Incorrect Pipe Placement?
You can't put your plumbing system at risk when dealing with any stage of maintenance. That's why it is crucial to hire a professional all the time whenever you have a concern about your plumbing system. Unfortunately, your pipes may have not been installed properly before you bought the house, this means that your system is prone to many structural damages. If you are suspecting an incorrect pipe replacement, make sure to call the professionals of Sunshine Plumbers before it is too late.
Environmental Conditions
Sometimes, environmental conditions can greatly alter the position and the endurance of your pipes. If you are living in an area that is receiving heavy rain, storms, or earthquakes, you should be extra cautious when it comes to your plumbing system.
Tree Roots
You may have heard of tree roots that are able to open cracks in your pipes. If your yard has lots of trees with strong roots, you are at risk. So, call a professional to get your tree roots checked regularly. If your tree has created serious damage to your pipes, you may need burst plumbing pipe replacement in Plant City.
Rust
Rust is one of the biggest enemies of your plumbing system and your pipes. Through regular wear and tear and rust, your pipes may have cracks that you need to get fixed as soon as possible. Especially if your house is an older one, you are at a bigger risk and may need repiping.
Clogs
Although simple clogs don't seem like a big threat to your plumbing system, certain others may be harmful to the point of opening cracks in your pipes. The pressure that occurs, as a result, may even harm the structural integrity of your plumbing system.
Joints Between Pipes
Taking care of the joints between your pipes is just as important. Since your pipe joints are prone to regular wear and tear to the pressure it faces every day, they must be checked regularly to see if everything is alright.
Some Methods
There is more than one way of repairing your pipes.
Pipe bursting is a method that uses a bursting instrument to get into the old pipe. This instrument forces the pipe to open and pushes it from its location. After this, the new pipe that is right behind the head of the bursting tool is put into the place of the old pipe.
Pipe relining is another method in which the broken pipe is fixed from the inside of the pipe and makes the pipe stronger on the inside without using invasive methods.
What Happens If Your Pipes Need Repair?
In conclusion, receiving regular maintenance on your plumbing system will save you from a lot of trouble. Luckily, whether you need a pipe repair in Plant City or need a whole pipe replacement, the expert plumbers of Sunshine Plumbers are ready to help you any time of the day. Contact our representatives today to learn more!