Pipe Repair in Pinellas Park, FL
Do you have a water leak in your home resulting from a cracked pipe and need reliable pipe repair to fix the problem? Are you dealing with frequent clogs caused by the scum that builds up in your drains over time? Are your pipes frozen, and you need a quick solution to prevent them from bursting? If yes, Sunshine Plumbers has a solution to all of your pipe problems. We can help you resolve a wide range of pipe problems, including leaks, clogs, tree root intrusion, slow drains, corrosion, frozen pipes, pipe joint damage, and cracked seals.
Pipe Replacement in Pinellas Park, FL
Have you noticed frequent leaks in your pipes? Have your pipes exceeded their age limit? Are you dealing with consistent clogs? If so, it may be time to replace your pipes to make your plumbing system function better.
If you're located in Pinellas Park, FL, and need pipe replacement, you can rely on Sunshine Plumbers to get the job done affordably. Our insured plumbers utilize non-invasive pipe replacement methods, including pipe bursting and pipe lining to restore your pipes from different kinds of damage.
What Is Pipe Lining?
Pipe lining is a trenchless pipe repair method that entails creating a new, touch pipe inside an existing deteriorating one, restoring the pipe from corrosion, leaks, or cracks.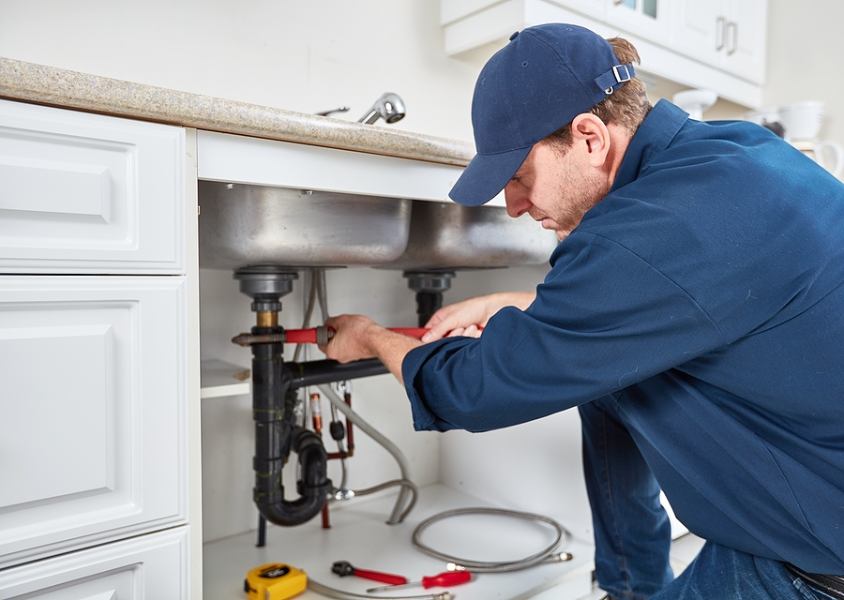 What Is Pipe Bursting and How Does It Work?
Pipe bursting is a trenchless method of replacing old or damaged pipes without the need to dig up your yard. The process involves pulling a new high-density polyethylene (HDPE) pipe into an existing pipe. An expander head is pulled through the old pipe and breaks it into pieces, and a new pipe attached to the back of the expander head is simultaneously laid in the place of the old pipe. Pipe bursting involves minimal ground disturbance because it requires a small amount of digging. It allows you to replace deteriorating pipes while preserving the appearance of your yard. Furthermore, pipe bursting is less labor-intensive and a cost-effective pipe repair option. Sunshine Plumbing offers reliable and affordable burst plumbing pipe replacement in Pinellas Park and the nearby areas.
Why Choose Sunshine Plumbers for Pinellas Park Pipe Repair
We have a team of knowledgeable and experienced plumbers that is capable of handling all of your pipe problems.
We use trenchless pipe repair methods such as pipe bursting and pipe lining to ensure faster job completion, reduce property damage, and lower pipe repair costs.
Our plumbers are equipped with advanced pipe repair tools and equipment to repair and replace your pipes efficiently.
Looking for "Pipe Repair Near Me?" Turn to Sunshine Plumbers for Pipe Repair in Pinellas Park and All of Your Plumbing Needs
Your pipes and other plumbing fixtures work hard all year round to facilitate water supply throughout your property and eliminate wastewater. That means problems can always crop up with your pipes, so it's a good idea to stay in touch with a knowledgeable and experienced plumber in Pinellas Park, FL.
If you live in Pinellas Park, FL, and searching for "pipe repair near me," get in touch with Sunshine Plumbers for reliable and affordable pipe repair services. We are committed to providing effective pipe repair, repiping, pipe replacement, and pipe installation throughout Pinellas Park, FL.