Pipe Repair in Greater Carrollwood, FL
Are you searching for pipe repair in Greater Carrollwood, FL, pipe installation, or trenchless pipe replacement? Is it time to replace piping in your Greater Carrollwood home or commercial property? You've come to the right place. Sunshine Plumbers provide reliable pipe repair services in Greater Carrollwood and the nearby areas, and we are equipped to handle any job no matter how large or small.
Some of the pipe problems we can resolve at Sunshine Plumbers include:
Leaking Pipes
Leaking pipes can cause water waste, mold growth in your home, water contamination, and costly replacements. A pipe leak should be fixed as soon as possible to prevent further damage to your property. At Sunshine Plumbers, we utilize top-of-the-line leak detection tools to locate pipe leaks and make efficient repairs.
If it's time to perform whole-house repiping to resolve frequent plumbing problems, you can rely on our dependable plumbers to get the job done.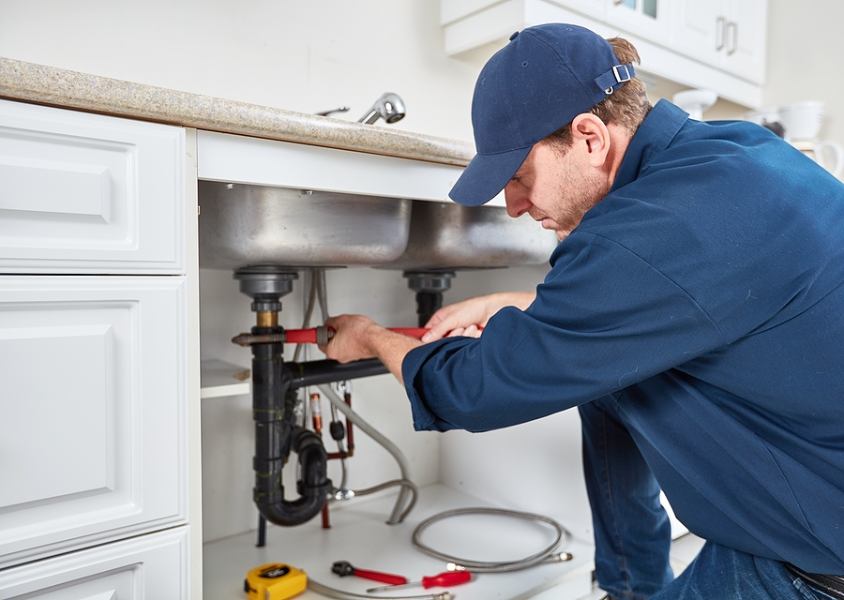 Clogged Pipes
Pipe obstructions can cause slow drains, wastewater backup, and foul odors in your home. If you've noticed signs of clogged pipes, call Sunshine Plumbers to restore your plumbing to its good working order.
Burst Pipes
A pipe can burst due to freezing, rapid temperature changes, clogs, high water pressure, tree root encroachment, weak pipes, and other causes. A burst pipe can flood your home within a very short time and cause a great deal of water damage.
If you're located in Greater Carrollwood and have experienced a burst pipe, call Sunshine Plumbers to help you fix the problem. Our plumbers use state-of-the-art equipment to fix damaged pipes without the need to dig up your lawn. We can repair and replace cracked, leaking, or damaged pipes through pipe lining or pipe bursting.
Signs You Need Pipe Repair in Greater Carrollwood
There are extra green and lush patches of grass on your lawn.
Unexplained increase in your monthly water bill.
Odd sounds coming from your pipes.
Water stains on the walls or ceilings.
Consistently clogging pipes –this is a warning sign of a larger issue with your pipes such as tree root intrusion.
Decreased water pressure.
Discolored water coming out of your faucets.
Why Choose Sunshine Plumbers for Greater Carrollwood Pipe Repair
We will provide you with upfront, honest pricing before we begin any work.
We are equipped with state-of-the-art tools and equipment to fix all of your pipe issues.
Our Greater Carrollwood plumbers can tackle any kind of pipe problem.
Our plumbers can handle a wide range of pipe emergencies such as burst pipes, frozen pipes, dripping taps, leaking toilets, and more.
We use trenchless pipe repair methods such as pipe lining and pipe bursting to fix damaged pipes without the need to rip apart your lawn.
Have You Been Searching for "Pipe Repair Near Me?" Get in Touch with Sunshine Plumbers
At Sunshine Plumbers, we are always here to help you with all of your Greater Carrollwood pipe repair needs. With many years of experience in the plumbing industry, there isn't much we haven't seen when it comes to pipe repairs and replacements. From repiping to burst plumbing pipe replacement in Greater Carrollwood and pipe lining, we have what it takes to do a great job.